M.A.D.M.E.N. Odometer-Where we went in April
We started out the month of April with a trip to the MINI of Tucson for our monthly coffee and munchkins fix on April 4th.
Our MINIs got the munchies on evening of April 9th and were feeling mucho bello! So, it was off to the Italian restaurant Mama's Famous Pizza and Heros. We sat outside, ate
some pizza (especially large pizzas!), chatted with each other, and enjoyed the weather.
The very next day, on the 10th, was the 35th Annual Unique Little Car Show hosted by the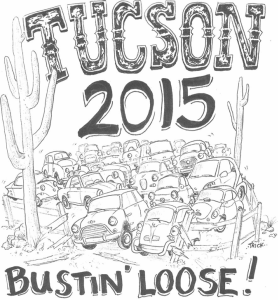 Dynamic Mini Collective. But it wasn't just MINIs!! There were all sorts of little cars, some with four wheels some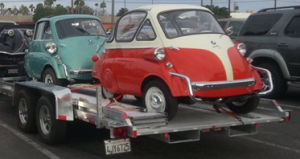 with three, all unique. It was a great opportunity to share and view an assortment of vintage Micro and Mini cars.  Check out our DMC FB page for even more pictures!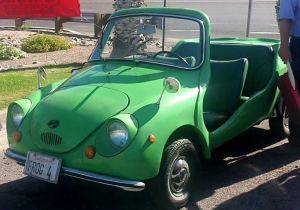 The day after the car show, some of our M.A.D.M.E.N. met up with the Desert Rat Pack (DRP) to drive the wonderfully twisty road snaking through the Salt River Canyon. They drove into Show Low to spend the day there and then drive back through the canyon home.
What goes great with MINIs? Ostriches of course! Our last Saturday breakfast was on April 25th at the Iron Skillet in Eloy. Why so far away from Tucson? Just to drive south from there to see the ostriches at Rooster Cogburn Ostrich Ranch. We bought the combo pack which included a monster truck ride, food for the animals (deer, goats, ducks, lorikeets) and an ostrich fishing opportunity.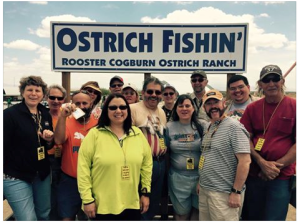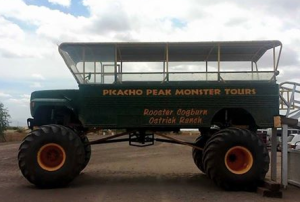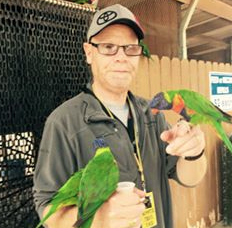 For more information on any event that the M.A.D.M.E.N. of Tucson have planned please email us.  madmenoftucson@gmail.com and check out the on line calendar. Happy motoring and don't forget to wave!