Our Club Events area on the Forum  contains upcoming event details and DMC members can also check out the Events area on our Members Facebook Page.
Jun
24
Sat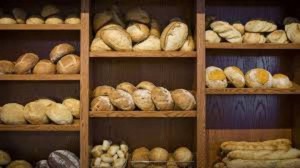 Wow, what a quick month! My MINI wants to check out the new Kneaders Bakery and Café in Oro Valley. Breakfast selections vary from croissant sandwiches to omelets to pancakes, French toast and other baked goods.
After feasting we'll head up to Florence, check out McFarland State Park, walk around downtown Florence, stop in at the incredible hardware store (Father's Day shopping?), stop in at the Pinal County Historical Museum and then cool off in the park where water squirts up at you.
Breakfast at 8am at Kneaders Bakery, 9660 N. Oracle Road in Oro Valley just north of Linda Vista Blvd.