My MINI Has the Munchies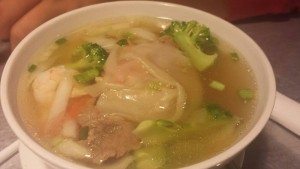 My MINI Has the Munchies for some of the best Thai food in Tucson and that is at 4 Seasons located at 1423 W. Miracle Mile just east of the I-10 freeway. 4 Seasons also serves Chinese and American food but my favorite is the green curry with shrimp.
All the food is cooked to order and worth the wait. We will be dining at our usual time of 6pm or as soon as you can get there. Please RSVP for your seat at the table.